March 2023
In her book, Fallen: Out of the Sex Industry and into the Arms of the Savior, Annie Lobert shares her remarkable story of Jesus' saving and transforming power in her life. What at first looked like an opportunity to escape her tumultuous, abuse-filled home, soon proved to be a dangerous and dark path. Needing money, wanting love and desperately seeking control of her life, she stumbled into the sex industry as a glamorous, high class escort in Las Vega. Lobert soon discovered that she was heading towards self-destruction that brought incredible pain and brokenness. Beatings, abandonment, and death threats become routine, and left her wondering if death was the best way out. Instead she encountered Jesus who patiently pursued her, and in time rescued her. Now Annie works to help others escape the industry and find freedom in Jesus.
February 2023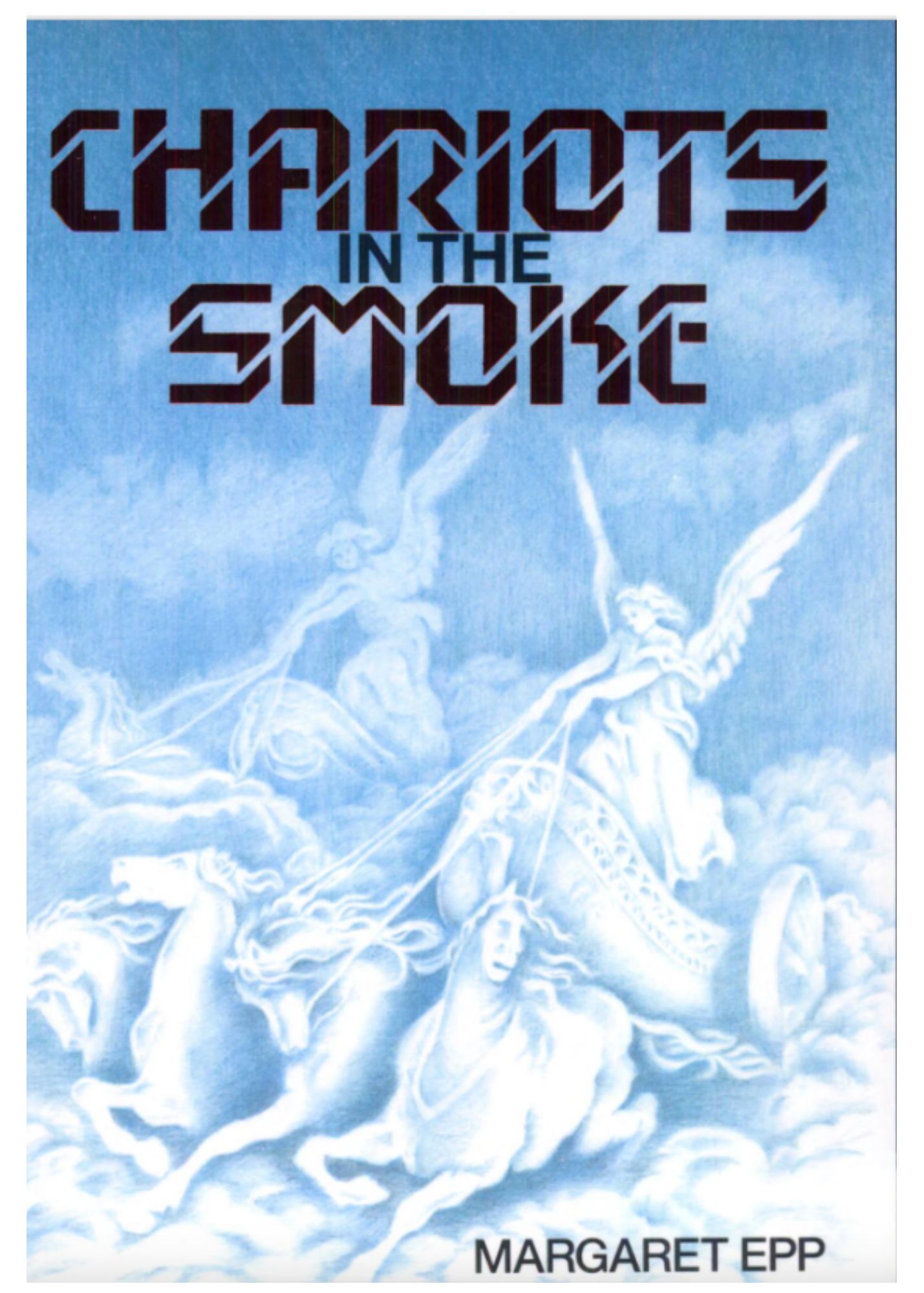 In her book, Chariots in the Smoke, Margaret Epp recounts the story of one branch of the Mennonites (Dutch-Prussia-Russia). From the Spanish Inquisition to twentieth century North America, Epp shares this moving account of what our Anabaptist ancestors endured because of their radical spiritual commitment to Jesus, to the authority of His Word over church tradition, and the way of love and peace. Over the centuries these forebears faced harsh oppression, even martyrdom, disease and starvation, as well as the dangers of affluence in times of plenty. In this work of historical fiction, Epp leads readers across the landscape of Asia, Europe and North America, and across the centuries, all the while following the remarkable pilgrimage of the Mennonites. Readers will be both challenged and encouraged through the stories and individuals encountered in this book.
December 2022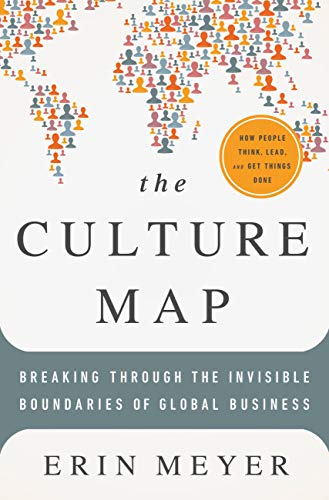 In her book "the Culture Map: Breaking Through the Invisible Boundaries of Global Business," Erin Meyer guides readers through the substantive but often unrecognized cultural differences that exist between people who come from different backgrounds and nations foreign to your own. Meyer broaches eight diverse topics — communicating, evaluating, persuading, leadership and power, decision-making, trust, disagreeing and expectations around time — introducing us to the radically divergent ways of thinking and operating embraced by different cultures. Though written specifically for the business world, there is an abundance of relevant take aways for the Christian church as well as other settings. Meyer's book may prove overwhelming in the challenges it exposes but it can also be a helpful companion as we strive to relate well and build healthy relationships with those from cultures foreign to us.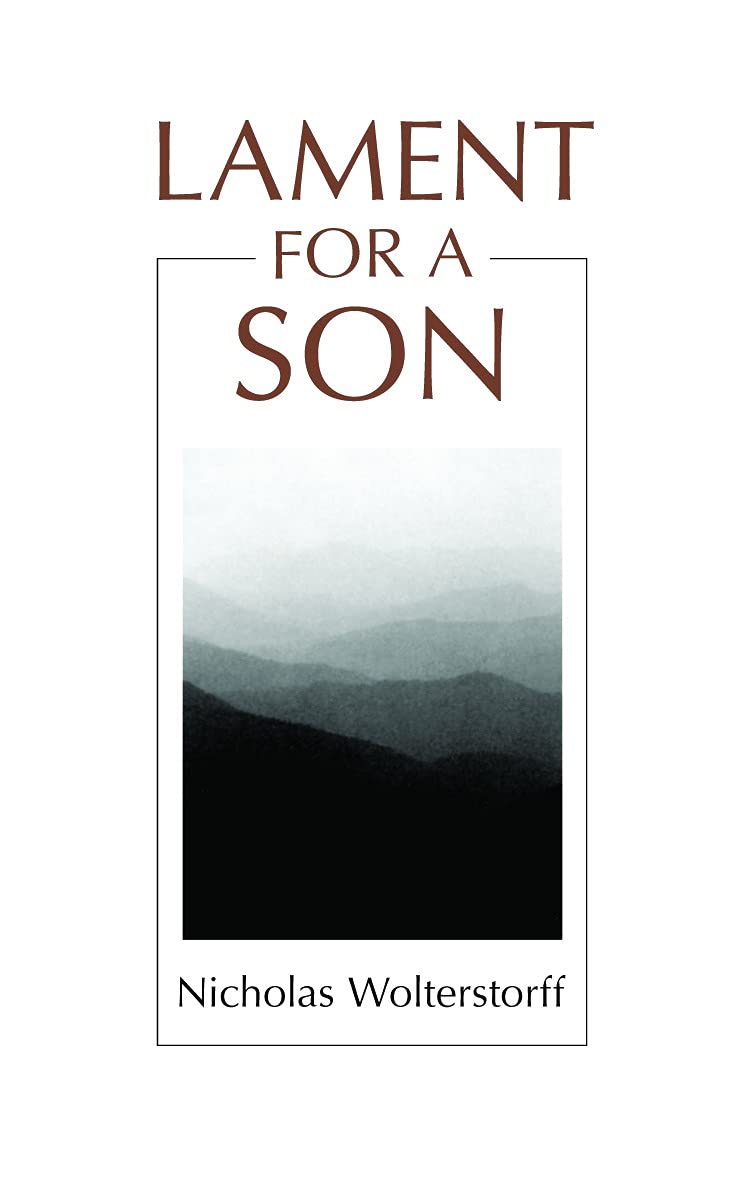 In 1987, American Philosopher and Theologian, Nicholas Wolterstorff, published this short book entitled, Lament for a Son. In it he shares, simply and honestly, his deep grief following the death of his 25 year old son in a mountain climbing accident. Wolterstorf resists cheap and trite answers about death and chooses instead to stare his grief straight in the eye. His book proves helpful for others who are struggling to articulate their own pain. Somber to be sure, yet nonetheless Lament for a Son is a rich gift to readers because every reader will, sooner or later in this life, experience pain and loss. Read and allow your heart to feel the ache of deep grief. Allow your to tears flow as Wolterstorf leads you courageously through the darkness.
November 2022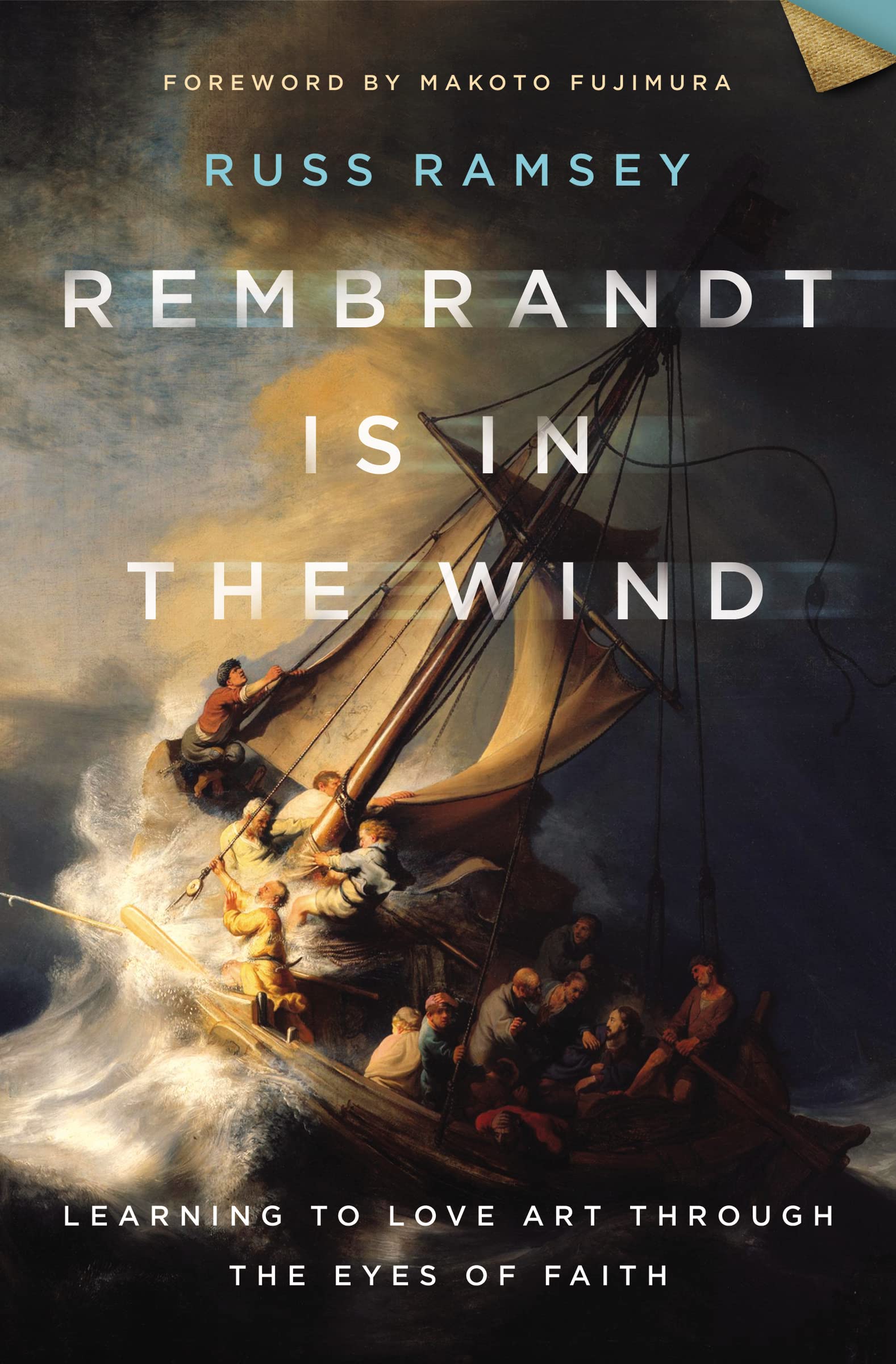 In this fascinating book, Rembrandt is in the Wind: Learning to Love Art Through the Eyes of Faith, Russ Ramsey, introduces readers to some of the world's most celebrated artists and their works from across the centuries. He shares stories that are part history, part biblical reflection, and part analysis of the human experience. The stories he tells illustrate the struggle of living in this fallen world as well as the beauty of redemption available to us in Christ. Each speak to our "hunger and capacity for glory, and they all teach us to see and love beauty" (from the jacket). Ramsey proves to be a wise and helpful guide into the world of art while at the same time, challenging and inspiring a deeper faith in Christ as the author of all that is beautiful. Read and be enriched!
October 2022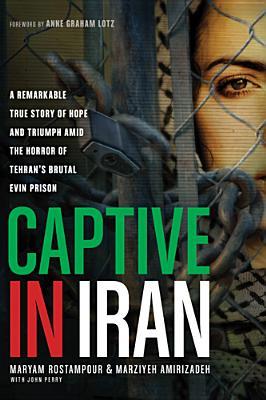 In their book, Captive in Iran: A Remarkable True Story of Hope and Triumph Amid the Horror of Tehran's Brutal Evin Prison, Maryam Rostampour and Marziyeh Amirizadeh recount how God used them and their suffering to shine light into one of the world's darkest places. Over a period of three years, Maryam and Marziyeh had risked their lives, starting two secret house churches and covertly distributing twenty-thousand New Testaments to their fellow Iranians. Finally arrested and imprisoned, Maryam and Marziyeh encountered the horrors of Tehran's notorious Evin Prison. In the face of atrocious conditions, persistent intimidation and regular threats of death they looked to Jesus for hope and strength. And instead of giving in to fear, Maryam and Marziyeh took the radical and dangerous step of boldly sharing their faith in Jesus within the very walls intended to silence them. This story will inspire and challenge you in your faith.
August 2022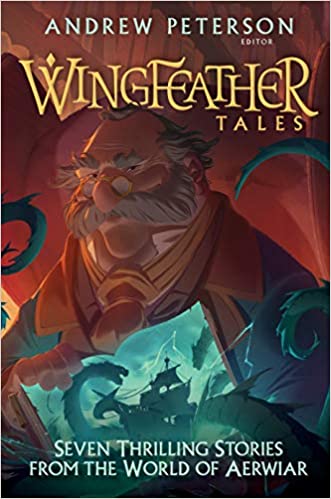 In this follow up companion volume to Andrew Peterson's four book Wingfeather Saga, readers can step back into the world of Aerwiar for seven more stories. Two are written by Peterson while the others are the works of various other contributors. The collection of stories are diverse in style and content including a short comic strip, a ballad, a love story and an emotional novella. Readers will enjoy being thrust back into the world of Aerwiar where they will once more encounter bomnubbles, sea dragons, fangs and more! Here in lies stories of the distant past and forgotten adventures. Sure to lead you through suspense to laughter, from heartbreak to redemption, these tales are a captivating follow up to the original saga.
July 2022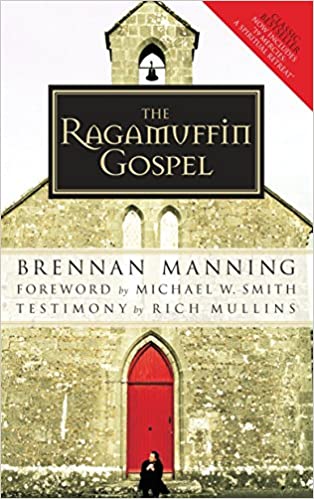 In his book, The Ragamuffin Gospel, Brennan Manning invites you to open your heart and mind to God's amazing grace which is far more amazing than most of us dare to believe. Though we affirm God's grace in theory, we have a hard time embracing it tangibly in our lives. Manning passionately challenges our notions of God as a small-minded bookkeeper tallying our failures and successes on a spiritual score sheet. Instead, he emphatically urges us to recognize the "furious love of God" for sinners revealed in the scriptures — good news for ragamuffins — "the beat-up, burnt-out, ragged and dirty." In this book you will see afresh that the gospel is dazzlingly good! I have been deeply encouraged through this book every time I read it.
June 2022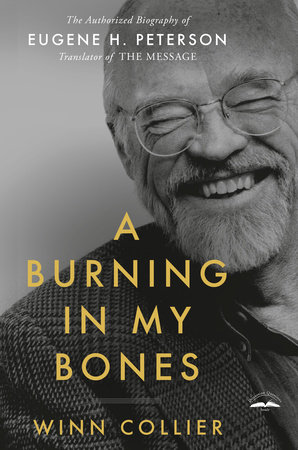 In A Burning in my Bones, the authorized biography of Eugene Peterson, Winn Collier shares an intimate, beautiful and earthy look into a remarkable life. Peterson, best known as the translator of The Message, has impacted the lives of many as pastor, teacher and author. Within these pages, readers will discover the influences and experiences that shaped him as a young boy and throughout his formative years, and read accounts of both his successes and his struggles, as a pastor, husband and father. Given exclusive access to Eugene and his personal archives, Collier's telling of this story is both rich and intimate. Peterson's life was one of quiet resistance against the way of the world and a deep desire for God. This book is a powerful gift that will challenge readers to live differently.
June 2022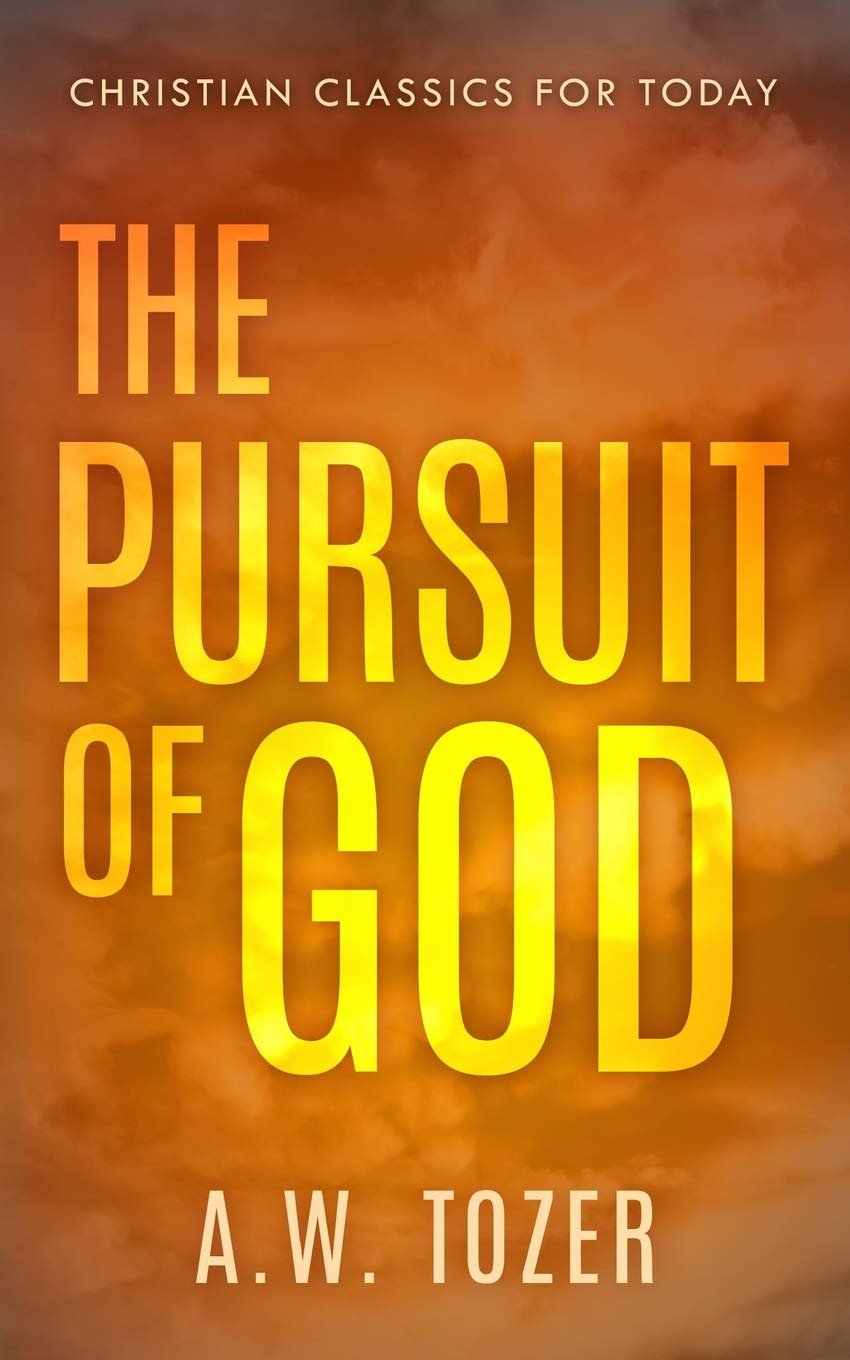 A.W. Tozer's The Pursuit of God is a modern Christian classic. In it Tozer speaks of the "surpassing worth of knowing Christ" and invites believers to passionately pursue the one who acted first, drawing them to Himself. There is nothing new or novel here. But chapter by chapter, Tozer, with clarity and zeal, presents readers with rich and vital truths about God and about life with God. What you will discover here is, "theology not of the head but of the heart." Tozer reminds us that God is present and knowable and that He speaks today. He beckons us to always fix our eyes on Jesus and to keep Christ at the centre of everything, every part of our lives. This volume will help and bless those who are thirsty for deeper intimacy with Jesus.
May 2022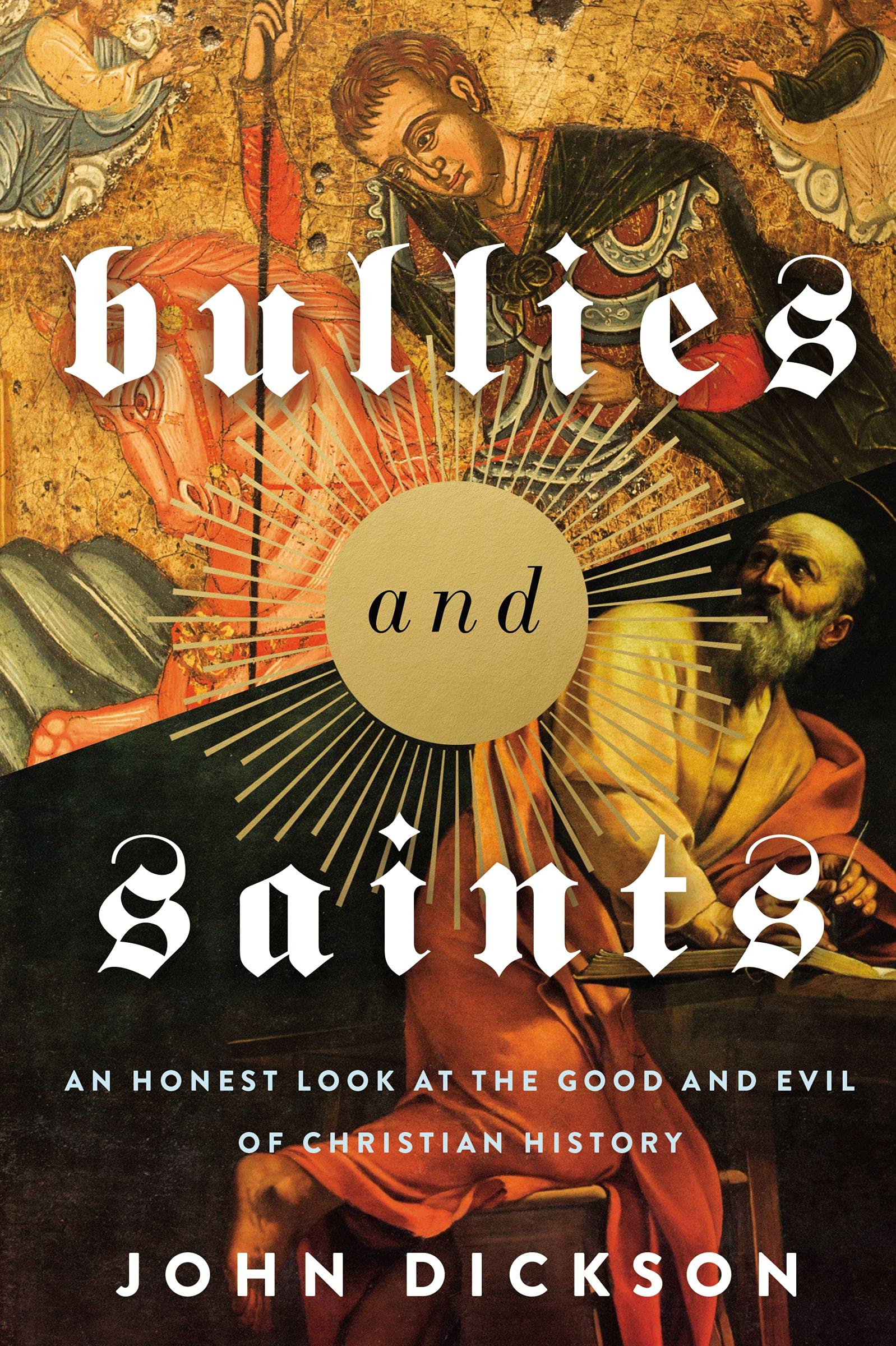 In his book, Bullies and Saints: An Honest Look at the Good and Evil of Christian History, historian John Dickson faces the challenging questions asked by many skeptics today. Is religion a pernicious force in the world? Does it poison everything? Would we be better off without religion in general and Christianity in particular? Throughout his book, Dickson recounts the truly horrific things that have been done in the name of Jesus throughout history. He leads readers straight through the darkness, recounting the violence, the bigotry, the oppression, the racism, the greed, the abuse and more. But Dickson skillfully helps readers see that that is only part of the story. While some, in the name of Christianity, have indeed been bullies, many others have remained faithful to Christ and stand in stark contrast. They have lived out Christ's call to charity, humility and and human dignity and, in doing so, they have transformed the world.
March 2022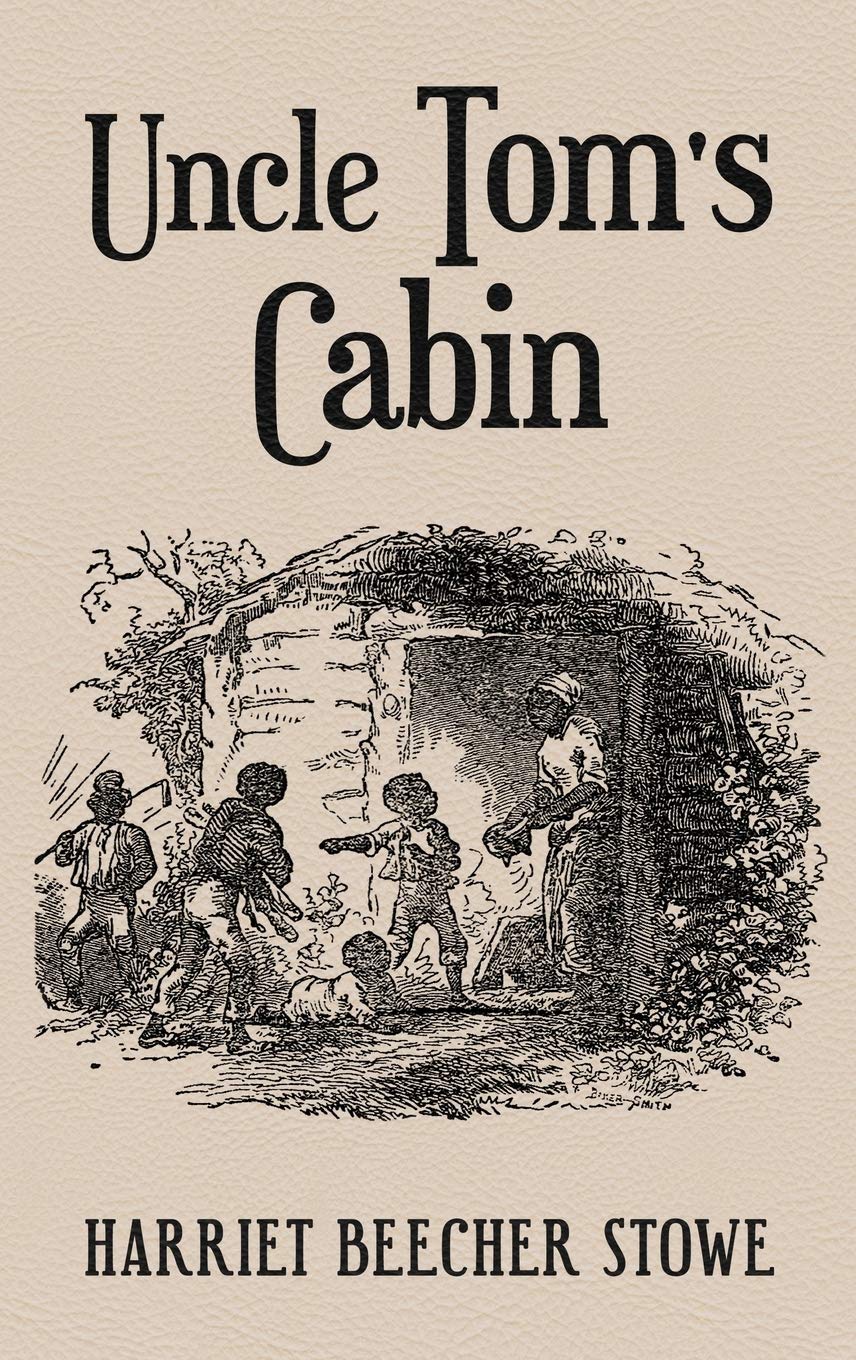 American author Harriet Beecher Stowe published this anti-slavery novel in 1852 just nine years before the American Civil War. It had a profound impact on attitudes towards slavery in the United States. Stowe was an active abolitionist who wrote this story to depict the horrors of slavery and to assert that Christian love could overcome this cruel and inhumane institution. Though Uncle Tom's Cabin is a novel, the separate incidents are authentic, occurring under Stowe's own observation or that of her personal friends. The story is powerful and deeply moving. It brings both profound conviction of human depravity and great inspiration about the power of Christian love and hope. Your heart will be touched and you will be challenged to live more courageously for Christ in our sinful world.
January 2022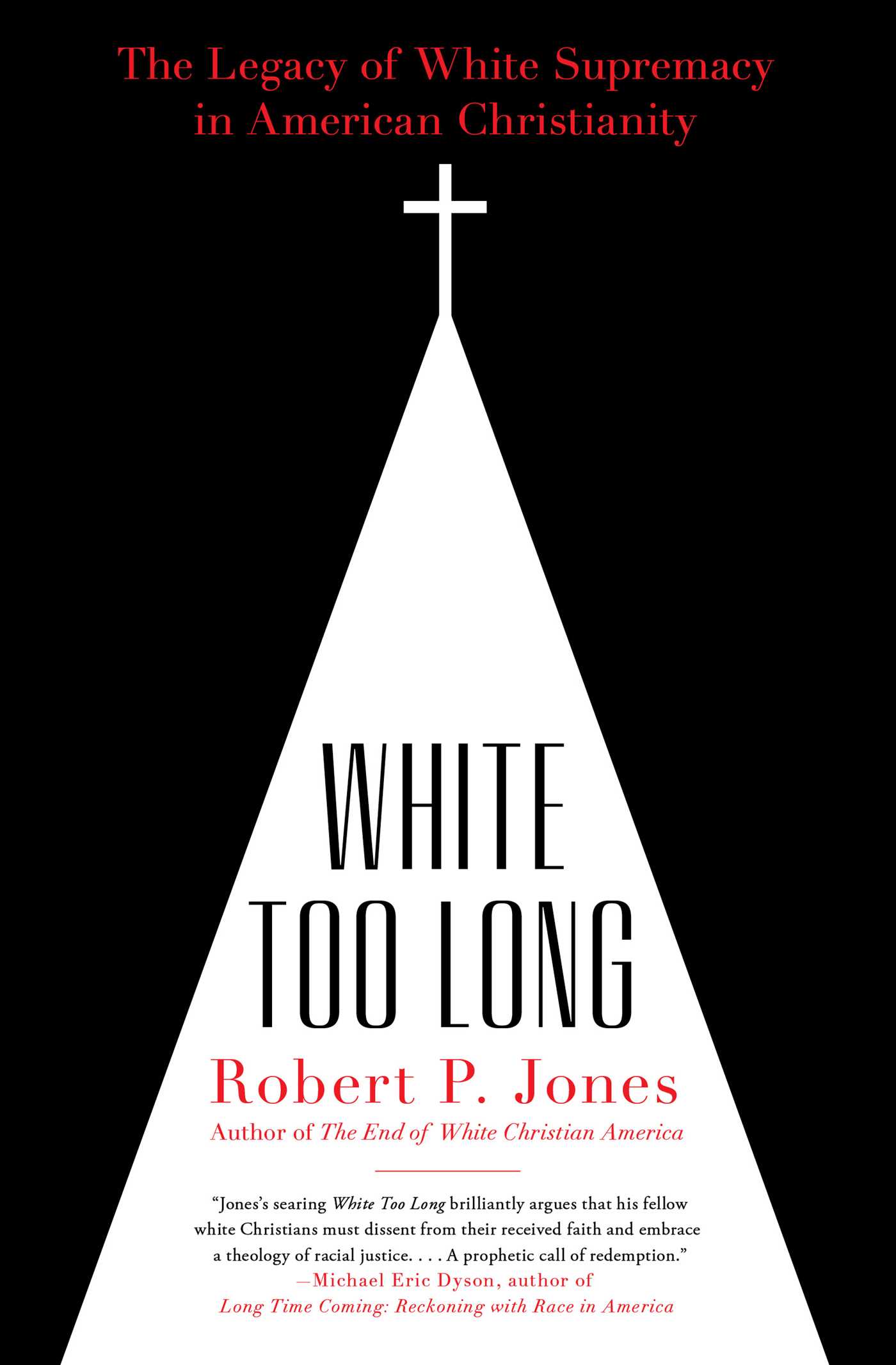 Robert P. Jones' book, White Too Long: The Legacy of White Supremacy in American Christianity, proved to be a sobering and deeply challenging read. Within its pages Jones shares both history and analysis. Readers are confronted with the historical facts of slavery, the Civil war, Jim Crow laws, segregation, mob lynchings and more — and the complicity of the church in such evils. Even where readers may not agree with all of Jones' conclusions, they will be indebted to him for his clarion call for the church to take an honest look at it's past and a rigorous examination of the ways in which, even today, it contributes to racial injustice. Far from being simply a problem in the hearts of some individuals, Jones helps reveal systemic aspects of racism that require a broader solution. Thought-provoking, convicting … and hopeful.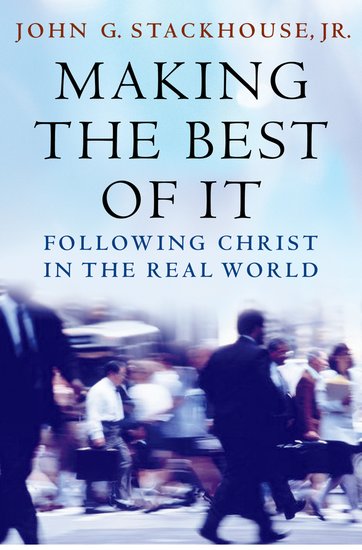 In his book, Making The Best Of It: Following Christ in the Real World, John Stackhouse helps us wrestle with some significant questions about how we as Christians are to live in the real world. His volume begins with a survey of the approaches to Christian ethics taken by Richard Niebuhr, C.S. Lewis and Dietrich Bonhoeffer. He moves on to sketch out his case for what he calls Christian realism. Though you may not agree with all the conclusions that he presents, Stackhouse raises some really important issues, makes some crucial points, and provokes careful thinking on the part of readers. I commend this book to all who want to think seriously about Christian ethics in our world today.
December 2021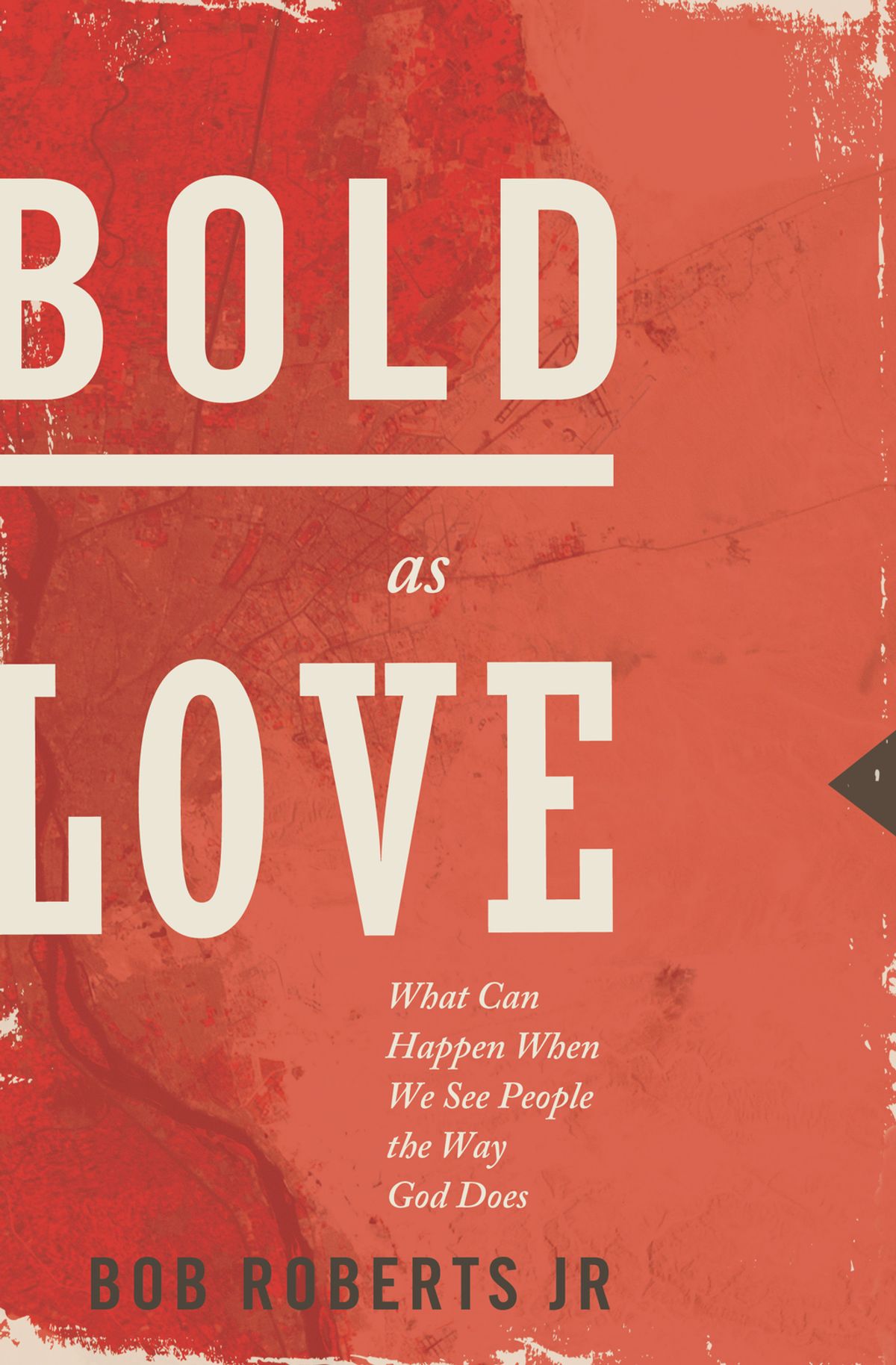 In his book, Bold as Love: What happens when we see people the way God does, Bob Roberts Jr. shows us what it looks like to live out our faith daily in our pluralistic culture where we find ourselves among people of various other faiths and of no faith at all. While it can be challenging to engage with people whose beliefs are as strong as yours, Roberts helps guide us in how to do so with bold love. Roberts challenges us as disciples of Jesus to live lives of "fearless and loving engagement with the world." He calls us to put away "fear and suspicion and, instead, answer the call to radically love others the way God loves." In a world that is increasingly divided, Roberts will help you live out your faith boldly and faithfully while entering into true relationships with neighbours of other faiths.
October 2021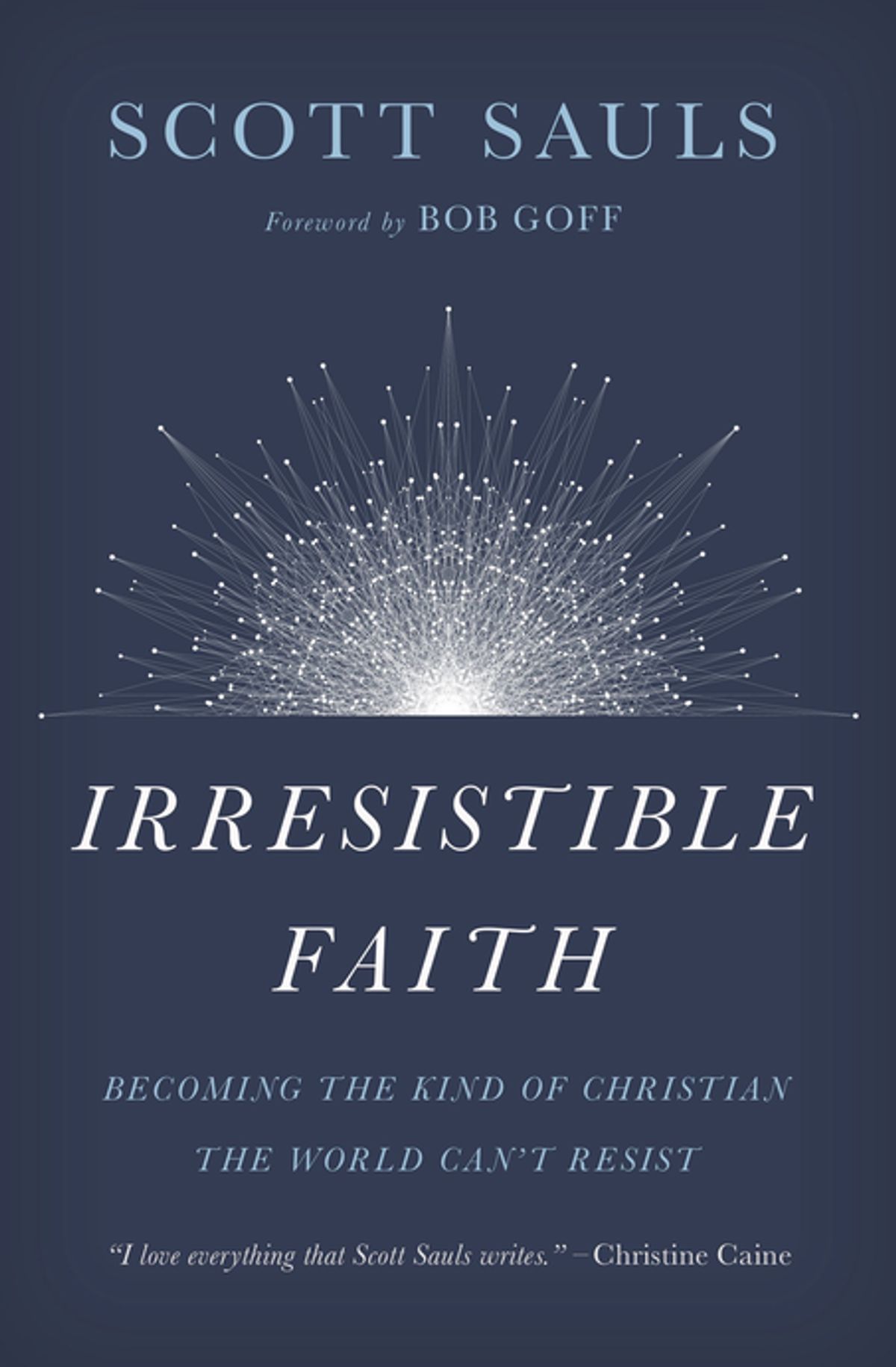 In his book, Irresistible Faith: Becoming the Kind of Christian the World Can't Resist, Scott Sauls provides a vision of what the church can be in this current moment. Jesus said that his followers were light and salt, a city on a hill. In this book, Sauls calls us to step into that role — living in such a way that those around us are compelled to stop and reconsider the claims of Christianity — wishing that it was true. Sauls shows how, as individuals and the church, we have the awesome privilege of living as agents of God's grace and love. With biblical conviction and powerful stories, Saul's book will convict and encourage you, and leave you longing to live your a life characterized by an irresistible faith.
September 2021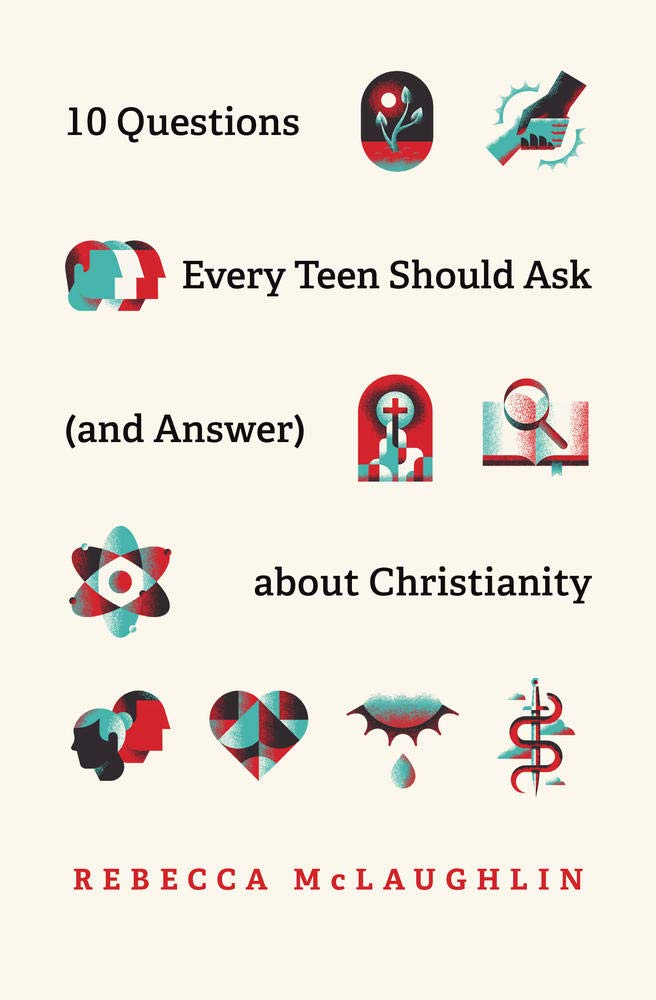 In her book, 10 Questions Every Teen Should Ask (and Answer) about Christianity, Rebecca McLaughlin has provided a fantastic resource to teenagers wrestling with some tough questions and real challenges to faith in Jesus. Whether already a believer in Jesus or not, teens will be helped to think critically about issues such as the relationship between science and Christianity, human sexuality, gender, morality, suffering and the doctrine of hell. Parents may want to read and discuss this book with their teenage children. Using state-of-the-art research, personal stories, Harry Potter illustrations (warning: spoilers!), and careful biblical study, McLaughlin leads readers to well reasoned responses to these 10 questions.
August 2021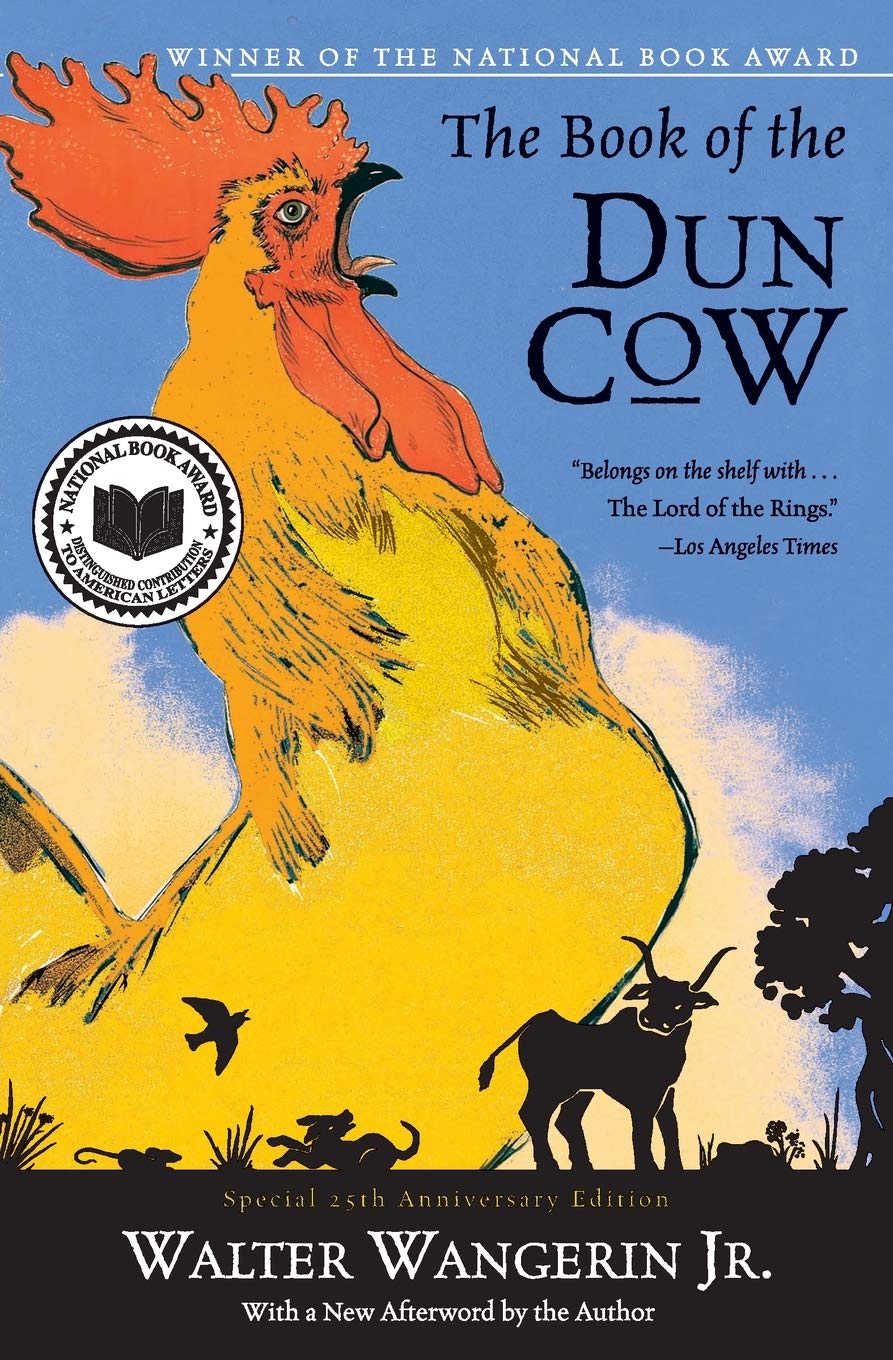 In his fantasy novel, The Book of the Dun Cow, Walter Wangerin Jr. has provided readers with an imaginative and riveting tale about the age-old struggle between good and evil. In an age before humans have appeared on the earth, animals are charged with protecting the world from an ancient evil Wyrm, trapped at the centre of the earth. Chanticleer, the flawed hero of the story, along with other animal characters, face a horrific challenge as they battle the onslaught of Wyrm and his minions. This is story about the challenge of evil and of the courage and sacrifice needed to confront it. It will entertain and inspire, leading readers to reflect on its meaning for our own lives.
Loren Cunningham is the founder of the international missionary movement, Youth with a Mission (YWAM) and of the University of the Nations. In his thought-provoking and hopeful book, The Book that Transforms Nations: The Power of the Bible to Change Any Country, Cunningham contends that in the Bible we have the key to address every problem we face in the twenty-first century. He has had the unique privilege of travelling to every single country on our planet and he has witnessed the impact the Bible has on nations. When people and nations embrace a biblical worldview, their thinking, values and behaviours change, leaving their nations transformed. Through the stories Cunningham shares, you will be encouraged and challenged by the impact God's Word has had and can yet have in this world.
May 2021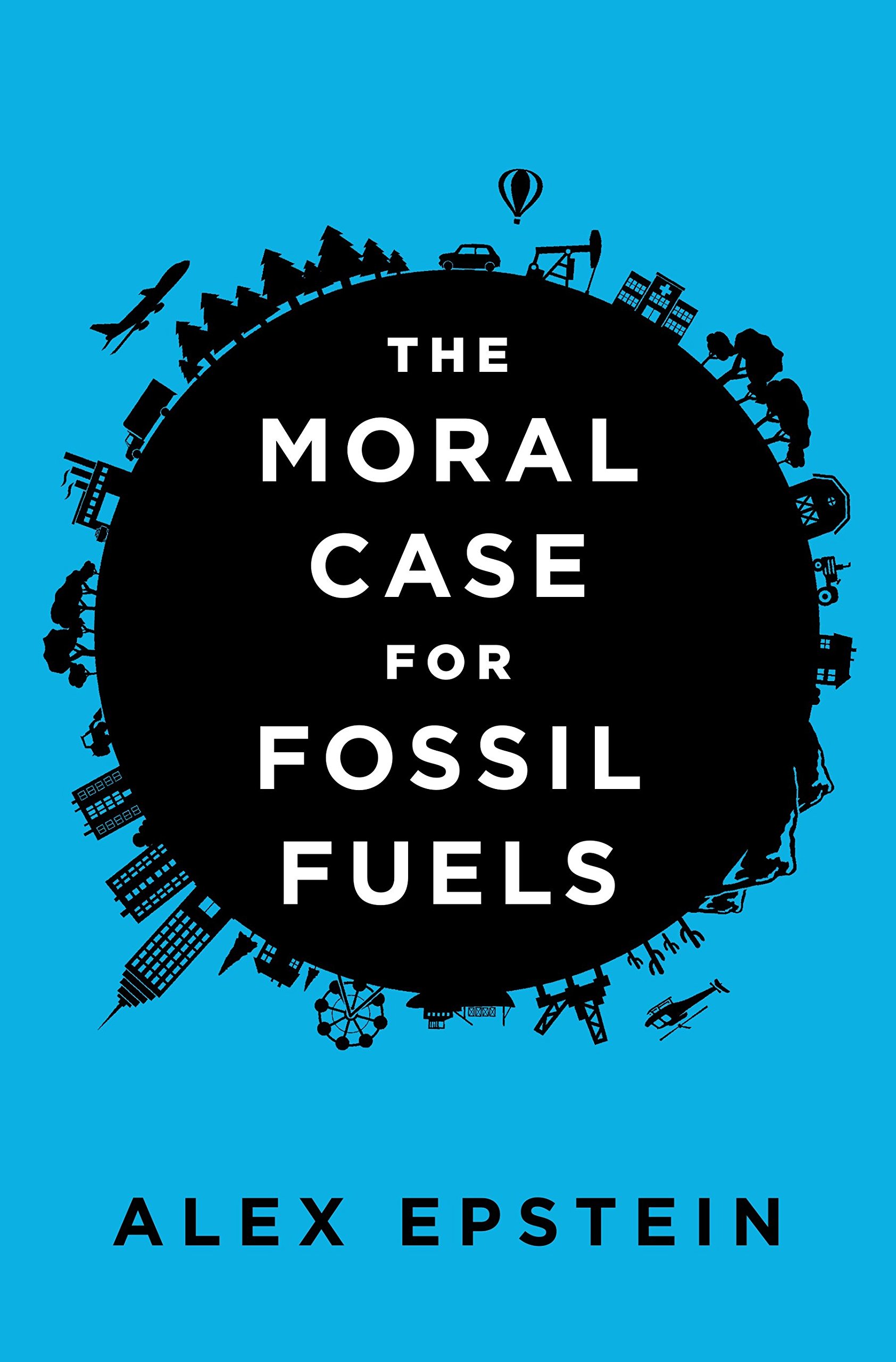 In this fascinating book, author Alex Epstein offers a "counter-narrative" to the dominant narrative of doom that is so prevalent in our culture today. Epstein does not write from a Christian perspective, yet there is much that is commendable in his approach to the topic of fossil fuel use in our world. What may seem surprising is that while he is prodevelopment, he is also clearly antipollution. The standard of value that provides the foundation of his argument is that of human well-being or human flourishing, one that fits well with the biblical mandate to "love our neighbours" and "care for fellow image-bearers" while also stewarding God's creation. This book will helpfully inform your thinking on this important contemporary issue.
April 2021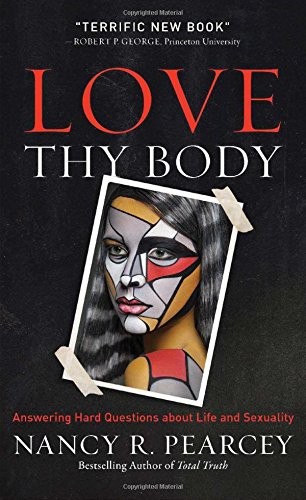 In her terrific book, Love Thy Body: Answering Hard Questions about Life and Sexuality, Nancy Pearcey graciously challenges the liberal secularist ideology that separates body from personhood. Pearcey brilliantly demonstrates how this division of who we are as human beings both reflects a very low view of the body and manifests itself in many harmful ways that hinders human flourishing. Along with such issues as today's "hook-up culture," homosexuality, transgenderism, Pearcey speaks to euthanasia, abortion and the societal impact of this ideology, alarmingly eroding the foundation the family. With great insight and grace, Pearcey helps Christians and non-believers alike, give serious consideration to these issues.
March 2021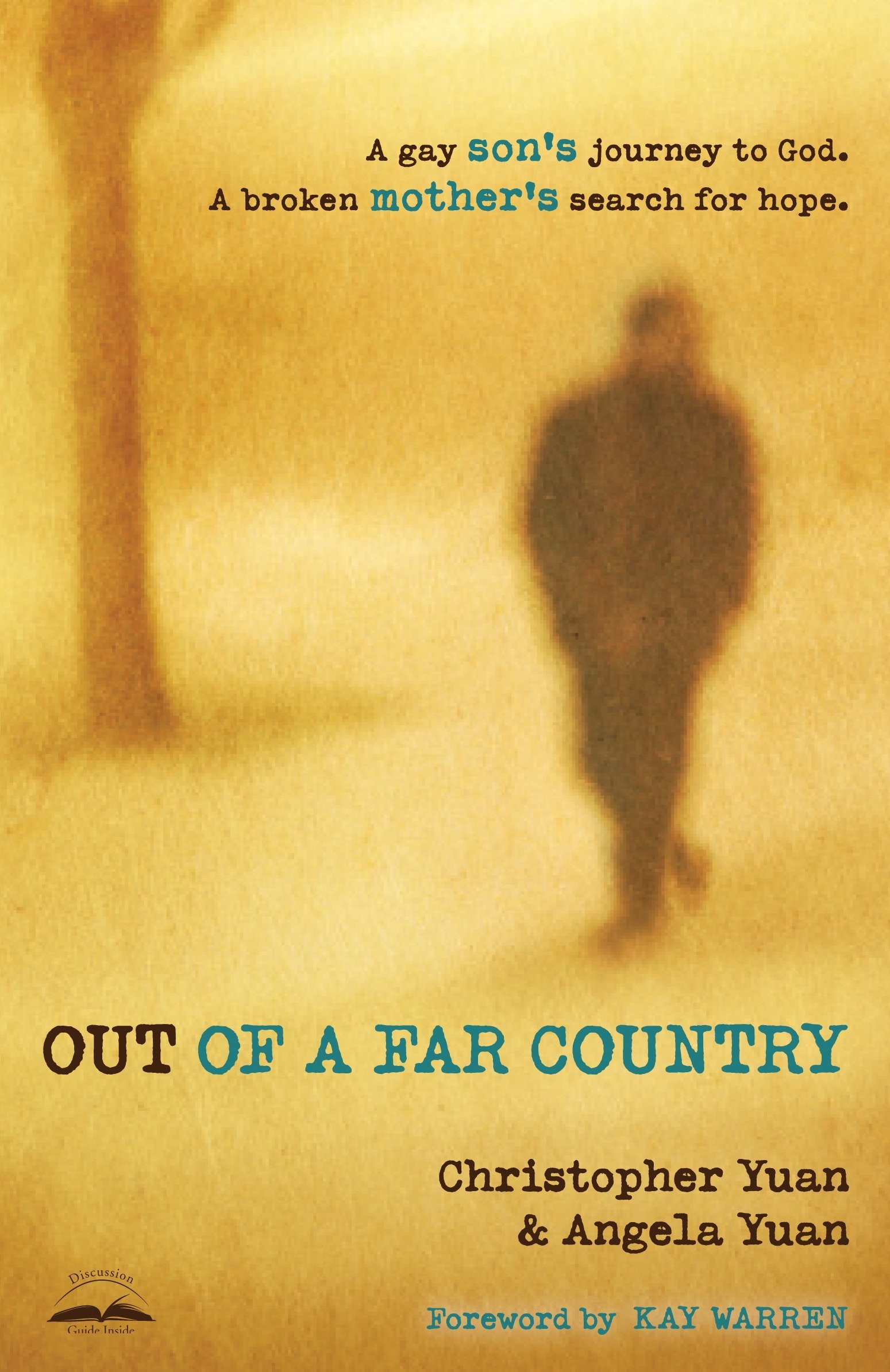 Out of a Far Country by Christopher Yuan and Angela Yuan tells the powerful story of a gay son's journey to God and of a broken mother's search for hope. Christopher, the son of Chinese immigrants grew up knowing that he was different. At 22 years old, Christopher announced to his parents that he was gay and walked out of their home and their lives. He plunged into life in the gay community and soon into drugs, soon becoming a dealer. Angela was utterly devastated and found herself spiralling into darkness and despair. Heartbreak, confusion and, in time, surrender to Jesus eventually brought hope and healing. It is a powerful story of God's redemptive work, drawing lost and hurting people into his loving embrace.
February 2021
In this short book, John C, Lenox, Emeritus Professor of Mathematics at the University of Oxford and Adjunct Lecturer for The Oxford Centre for Christian Apologetics addresses some of the big questions of life. These are questions that humanity can ignore when all is going well but when we face a crisis, such as we are encountering now with the Coronavirus pandemic, they demand our attention.
Lenox helps readers think through the problem of "natural evil" as opposed to "moral evil," and he shows the inability of an atheistic worldview to provide helpful answers to this suffering. While Christianity does not offer simplistically answers that "make everything better," it does reveal to us a God who loves us, who knows what it is to suffer and who can be trusted no matter what we face.
January 2021
Andrew Peterson's Wingfeather Saga, is a fantasy-adventure series that tells the story about the three Igiby children, Janner, Kalmar and Leeli. They live in a world called Aerwiar filled with all sorts of creepy creatures like sea dragons and horrifying toothy cows. The Igiby children find themselves thrust into a dangerous adventure — one that to their surprise — centres around their family!
Peterson's inventiveness and creativity are marvellous! His use of Biblical themes is subtle yet powerful. Sure to engage readers' imaginations, these books will lead you through a roller-coaster of anticipation and apprehension, dread and delight! I am confident these stories will be thoroughly enjoyed and I commend them to all readers, young and old alike.
Book 1 — On the Edge of the Dark Sea of Darkness
Book 2 — North! Or Be Eaten
Book 3 — The Monster in the Hollows
Book 4 — The Warden and Wolf King
December 2020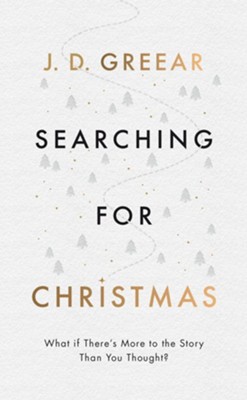 In this short book, Searching for Christmas: What If There is More to the Story Than You Thought?, J.D. Greear helps us take a fresh look at Christmas, or more specifically, at Christ, God's gift to us. Through the pages of this book, Greear helps readers explore the four names, or titles, given to Jesus by the Old Testament prophet Isaiah when he announced that one day God would send a Messiah to rescue humanity. Readers will discover, or be reminded of, the incredible gift given by God to all who will receive it, in the birth of Jesus which we celebrate this year. A great book for both those who already know and trust Jesus as well as for those who aren't so sure about this Jesus thing yet.
November 2020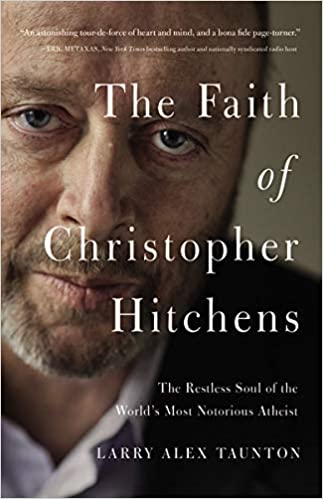 One of the most fascinating books I've read! In The Faith of Christopher Hitchens: The Restless Soul of the World's Most Notorious Atheist, Larry Taunton provides readers with a compelling story. He begins by providing an introduction of sorts to Hitchens for those who may not know his story, but the heart of the book describes the friendship and several intimate encounters between Hitchens the atheist and Taunton, an evangelical Christian — two men who became friends. Contrary to what some hostile reviews of the book report, Taunton does not contend that Hitchens had a death-bed conversion. Rather he reveals that, when confronted with his own mortality, Hitchens did deeply wrestle with ultimate questions of faith and God.
October 2020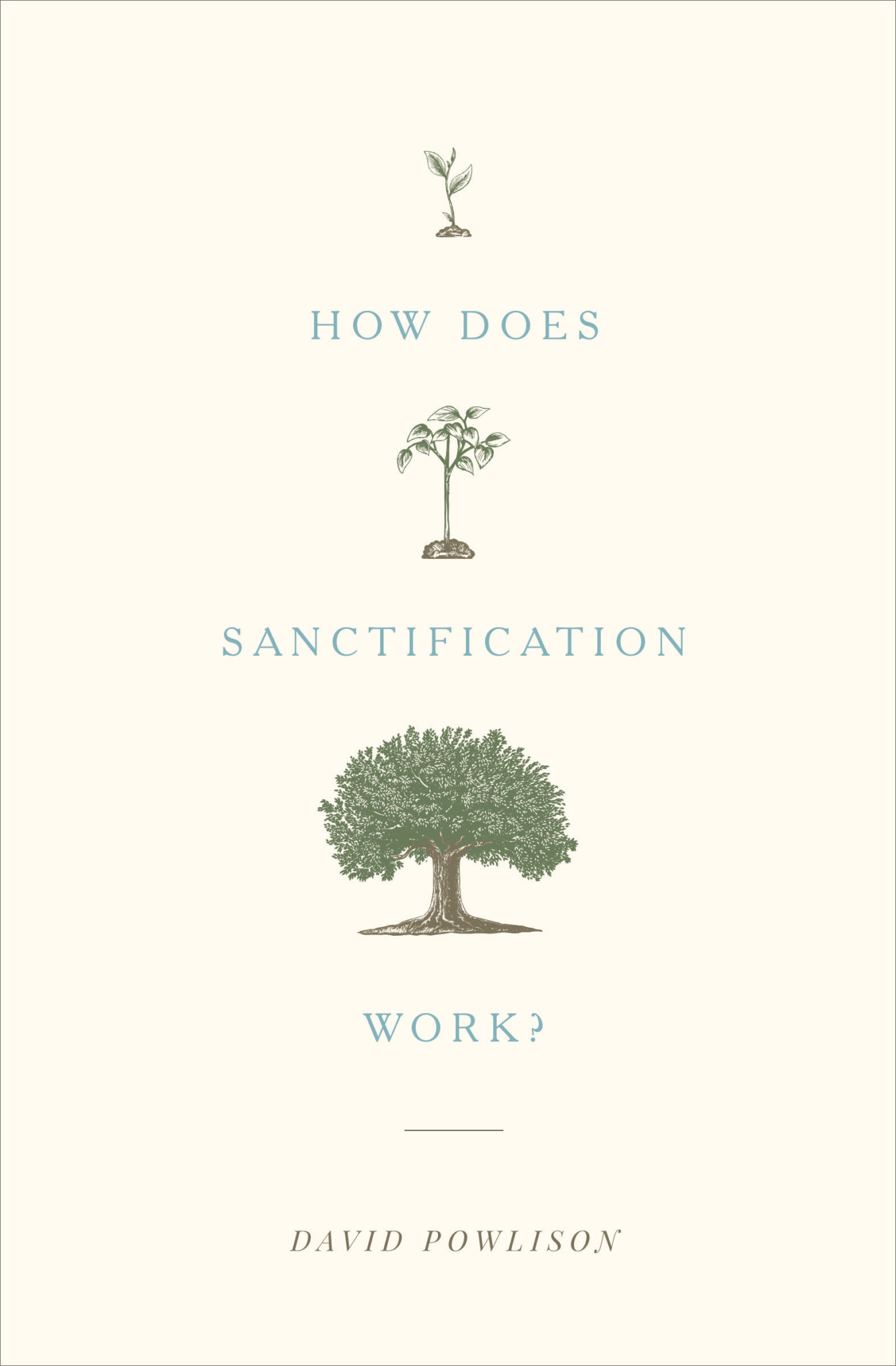 In his book, How Does Sanctification Work?, David Powlison helps believers think deeply and accurately about how people change — how God changes people. What he demonstrates is that there is no "silver bullet" that must be discovered and uniformly applied to bring about transformation. Rather, Powlison helpfully shows how the breadth and fullness of who Christ is and all that God speaks through his Word find their vital importance in the variety of circumstances of our lives. And Powlison identifies five factors that, together, produce constructive change in the life of a believer. This short book will help readers think differently about sanctification and will encourage them in their own process of growing as a disciple of Jesus.
October 2020
In this excellent little book, Before You Vote: Seven Questions Every Christian Should Ask, David Platt has provided a great gift to the church. Though written for American Christians as they approach the 2020 election in their country, Platt's book has much of value to say to all believers — especially to those who, like Americans, live in democracies in which citizens have the privilege and responsibility of voting. Those who are looking for simplistic answers or the endorsement of one candidate or party over the other, will be disappointed. However, any who wish to be helped in thinking more carefully about what it means to live as "Bible-believing, gospel-embracing follower of Jesus" in this fallen world, will find that help. Platt's series of seven questions will both instruct and challenge Christians, equipping them to honour Christ as they steward their vote.
September 2020
In his book Kingdom Come: Why We Must Give Up Our Obsession with Fixing the Church — and What We Should Do Instead, Reggie McNeal contrasts what he describes as two competing storylines, one centred on the church and the other centred on the kingdom of God. It's not that the two are unrelated, but McNeal argues that when our focus is on the church and "fixing the church," we miss out on the epic adventure of kingdom living to which we've been called. Living with a Kingdom mindset means engaging in the world outside the walls of the church and focusing on much more than just what happens on Sunday mornings. As the people of God pour their lives out, seeking to bless and serve others, helping them experience life as God intends, the church will, in fact, flourish.
July 2020
Shelby Steele is an African American author, columnist, documentary film maker, and a Senior Fellow at Stanford University's Hoover Institution, specializing in the study of race relations, multiculturalism and affirmative action. In this book published in 2007, Steele deftly challenges the narrative that is dominating north America. To be sure, we face a significant problem but, according to Steele, it is not systemic racism but the white guilt which resulted from America's acknowledgment of her past failures of racism. According to Steele, far from improving conditions, white guilt has been utilized to bring greater division in society and, alarmingly, to diminish people of colour. Though Steele does not write from a Christian perspective, his book will provide helpful analysis and insight for anyone concerned about the climate of race relations in our current culture.
July 2020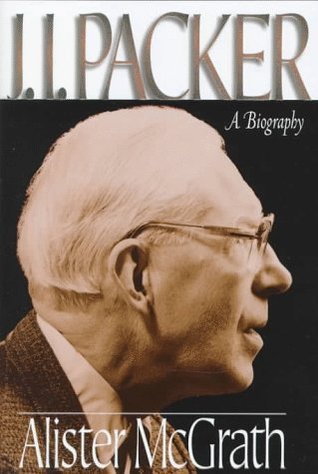 In his book, J.I.Packer: A Biography, Alister McGrath has provided the church with a stimulating account of the life and ministry of J.I. Packer, one of the true evangelical greats of the last century. Packer was a gifted thinker and theologian but never merely an academic. He believed that theology impacted every aspect of Christian life and that it was ultimately about helping us relate to the God who created us and loves us. The impact and influence of Packer's work and life is profound, and this telling of it is truly inspiring. As Mark Noll puts it in his endorsement of this volume, "Read Packer first, but then, if you want to know more about him and the evangelical worlds in which he has lived in Britain and North America, this is the book." I commend this book to you as a source for learning more about the history of evangelicalism but also for challenging you in your life of faith in Christ.
June 2020
An incredible story of God's grace and redemption! In his book, Becket Cook courageously shares how he encountered the living God and was utterly transformed by His amazing love. His story is both deeply moving and awe inspiring! Hard to put down!
Part memoir and part apologetic, this book boldly proclaims the greatness of God and the joy that is found only in relationship with Him. With grace and conviction, Becket speaks directly to issues of human sexuality and Christian discipleship. I was thoroughly encouraged and immensely challenged by Becket's words, and I heartily commend it to both skeptics and believers alike. I pray that Jesus will use what Becket shares in the lives of many.
May 2020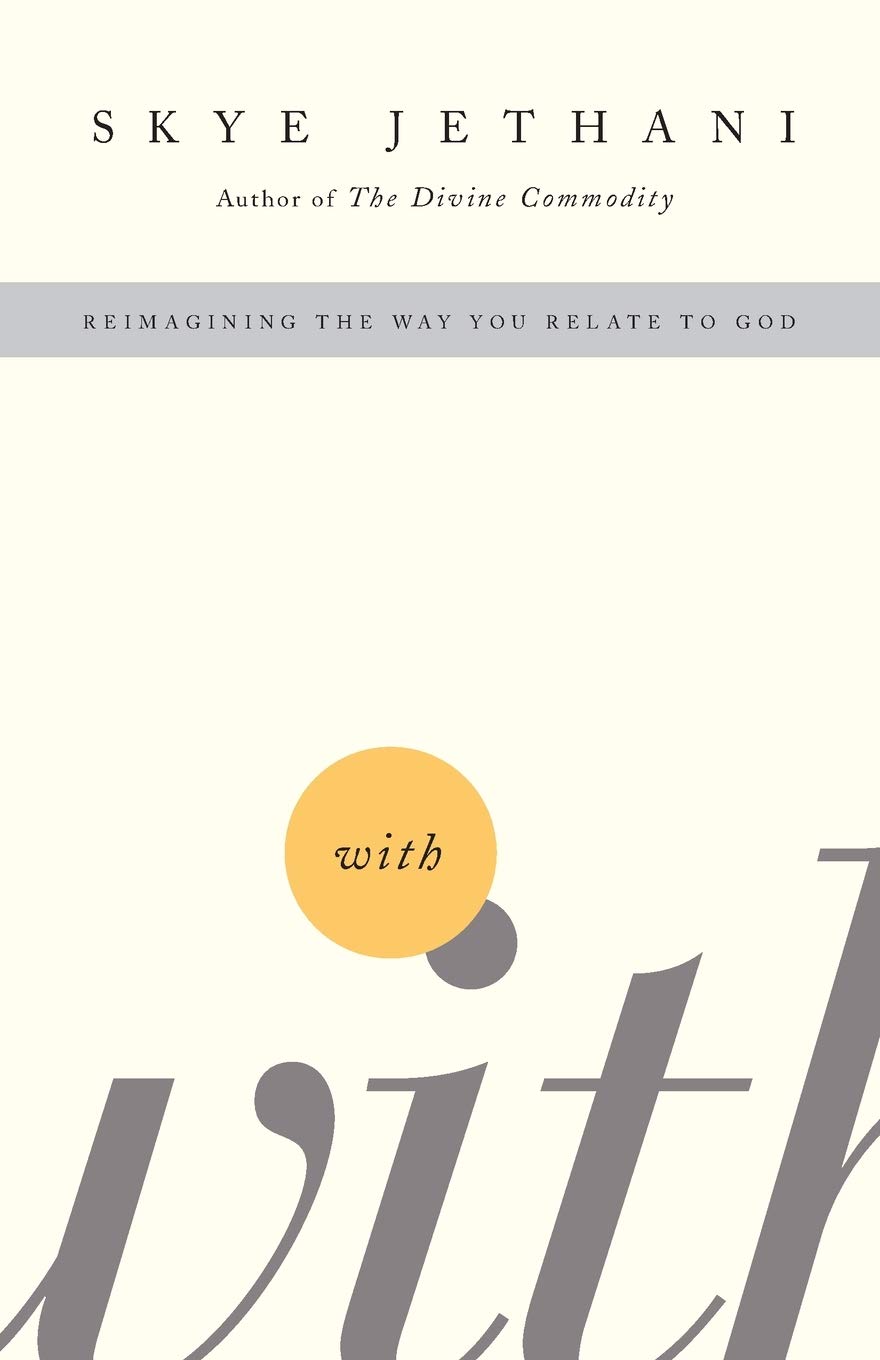 Skye Jethani has provided a great gift to believers today with his book, With: Reimagining the Way Your Relate to God. The first half of the book helps readers identify and understand four "postures" we mistakenly assume as we try to relate to God. Each one inevitably leaves us disappointed and with a sense that something is wrong or missing. Then in the second half of the book, Jenthani points readers in the right direction, highlighting the truth that we have been created by God to life in relationship "with" Him. Over the final chapters of the book, readers are given a vision of what life "with" God looks like and why it is so much better than the four postures identified and described earlier in the volume. Immensely helpful in both diagnosing where we've gone wrong and in providing some initial guidance for the way forward. I highly recommend this book to all who long for deeper satisfaction in their relationship with God.
March 2020
In his book, Just Mercy: A Story of Justice and Redemption, Bryan Stevenson pulls back the curtain on the American criminal justice by sharing stories from his experiences as an attorney and as the founder of Equal Justice Initiative, a legal practice dedicated to defending the poor, the wrongly condemned, and those trapped in the furthest reaches of [the American] criminal justice system. His stories expose readers to horrific accounts of grave injustice and hopelessness. Yet in the midst of the darkness, there are also moments of triumph when some wrongs are set right. This book will move you.
December 2019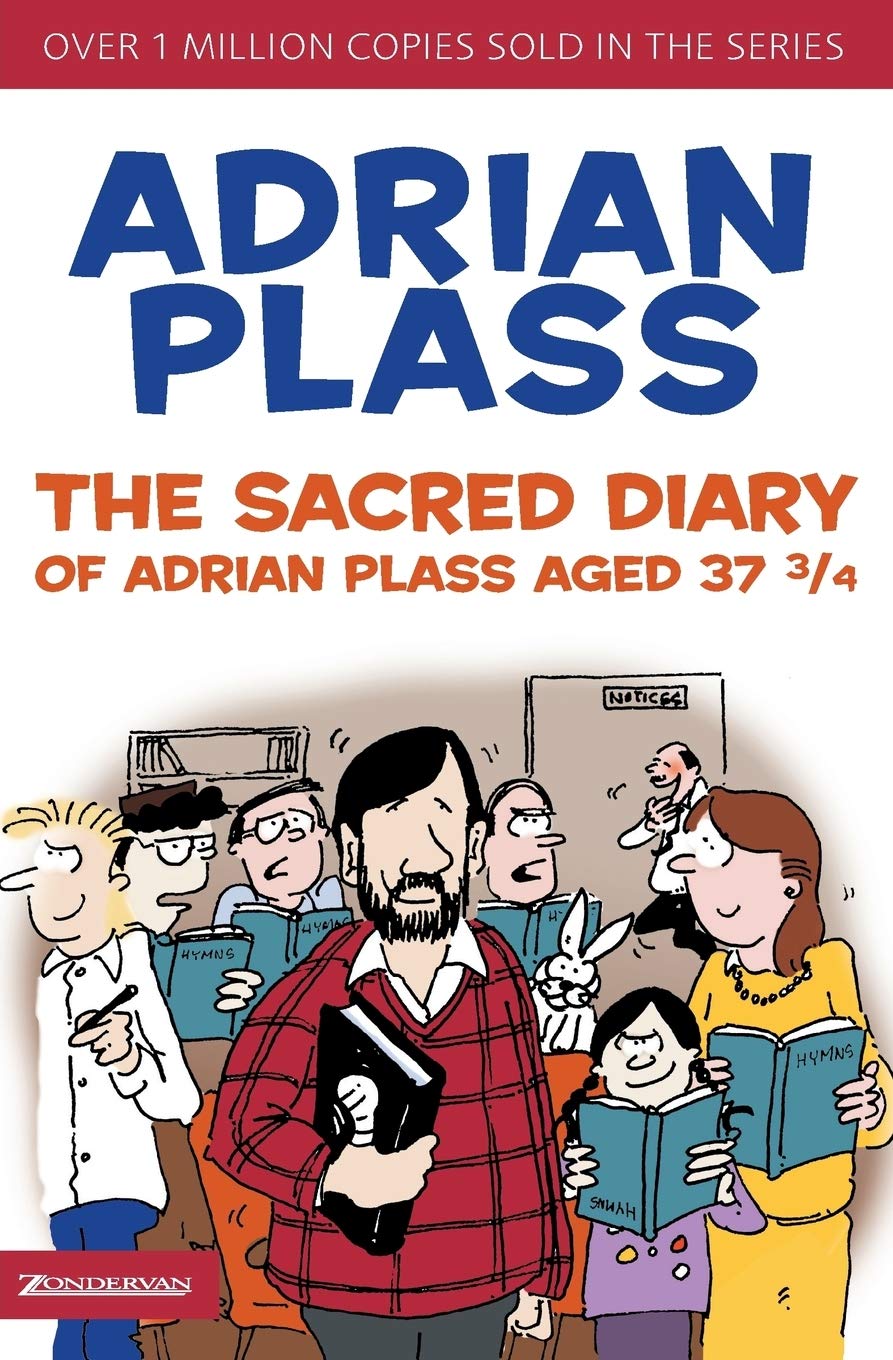 Adrian Plass will make you laugh out loud, but he'll also make you pause to reflect on the ups and downs of "ordinary" life as a follower of Jesus.
From the back cover — "The Sacred Diary of Adrian Plass Aged 373/4 is merriment and facetiousness at its best — a journal of the wacky Christian life of Plass's fictional alter-ego, who chronicles in his 'sacred diary the daily goings-on in the lives of ordinary-but-somewhat-eccentric people he knows and meets. Reading it will doeth good like a medicine!"
Certain to be enjoyed! Check it out today!
November 2019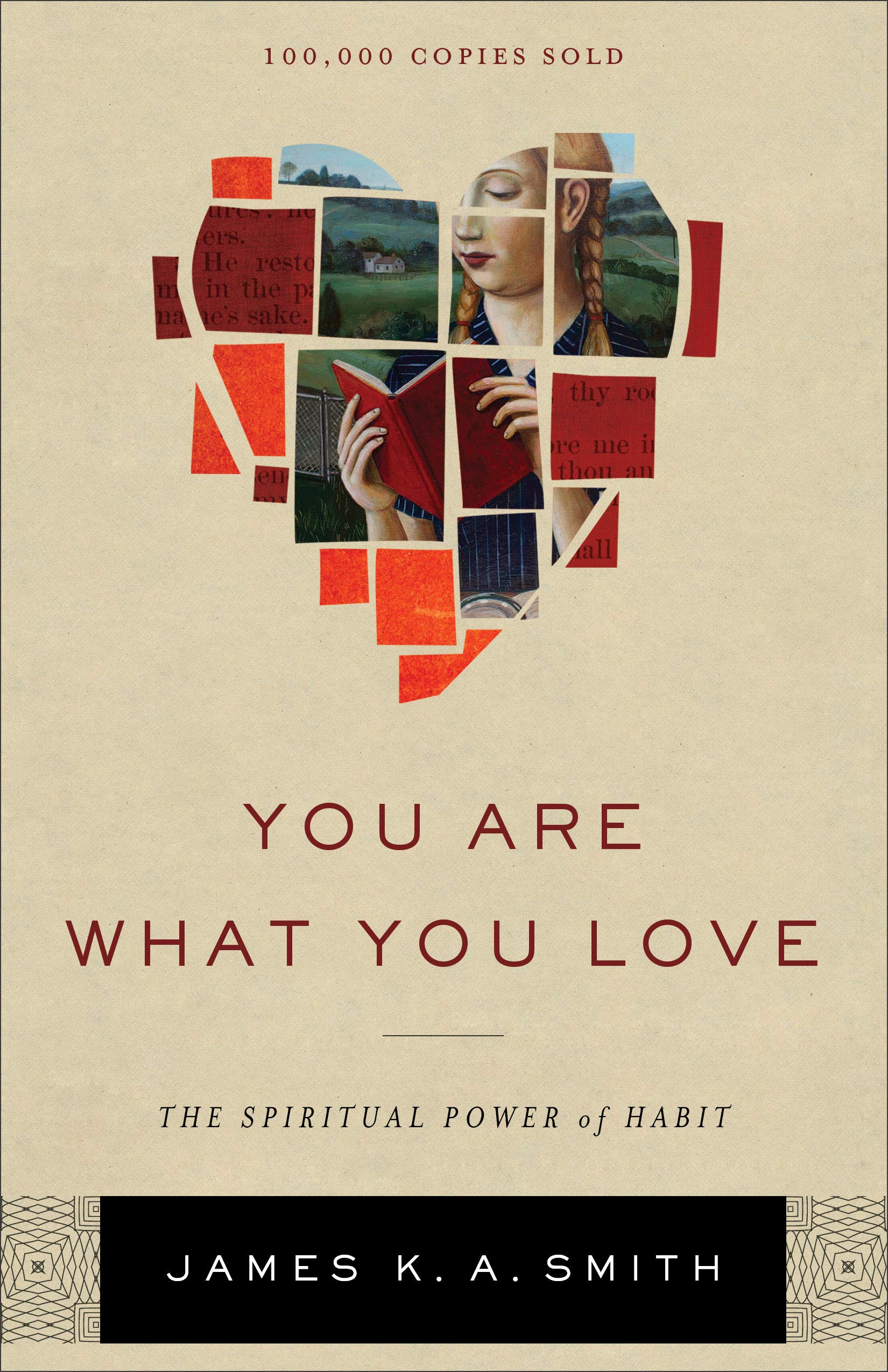 James K. A. Smith, professor of philosophy at Calvin College, has provided us with an important book entitled, You Are What You Love: The Spiritual Power of Habit. In it he shows how who and what we worship fundamentally shapes our hearts, our loves. He demonstrates that, though we may not realize it, there are many ways in which our hearts are being taught to love rival gods by our surrounding culture. He contends that answer is Christian worship. These practices, far from being dead ritual, prove to be transformative, and as such, should be the hub of Christian formation and discipleship. Far from being a book solely about Christian worship and formation, however, Smith shows us how faithful Christian worship equips us for engagement in the call God has given us, to impact our world for the glory of God. This book will help you rethink and think more carefully about spiritual formation and Christian worship.
August 2019 — FOR KIDS!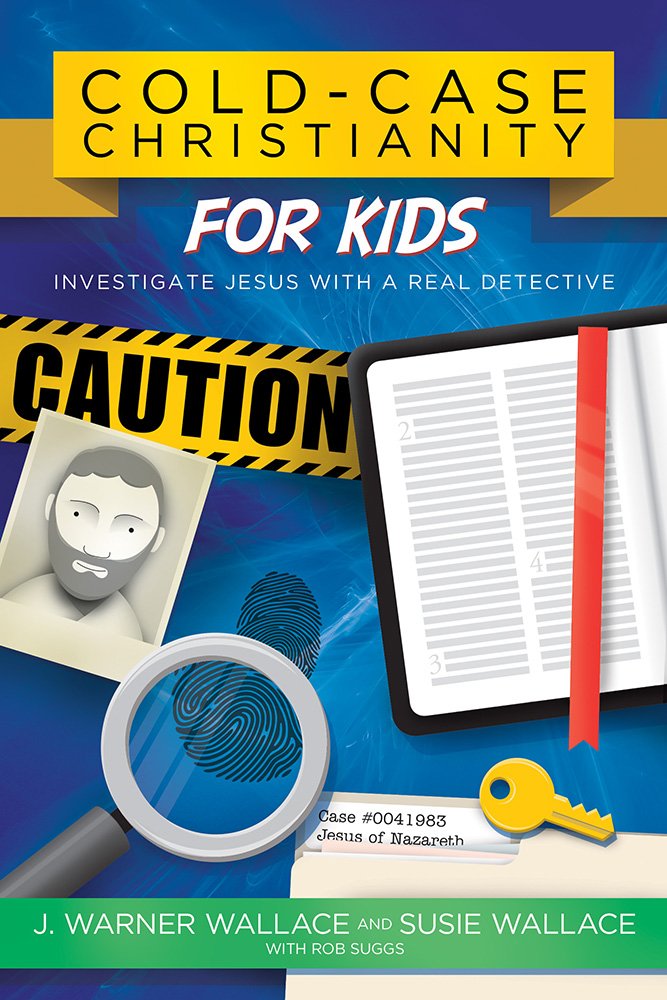 J. Warner Wallace, a former real-life detective who specialized in cold-cases — old cases no one could solve — will take you under his wing in his book, Cold-Case Christianity, and teach you how to be a good investigator. He is looking for new recruits to join him in his Detective Cadet Academy. You'll grow as a detective as you tackle the case of the strange skateboard found in the school's tool shed. But you'll also learn how to apply your new skills to investigate the Bible and the case for Christianity. What you'll discover may surprise you as you come face to face with real evidence that uncovers the truth about the Christian faith. This book will help provide a foundation on which to base your own faith and will give you skills for sharing your faith with your friends!
August 2019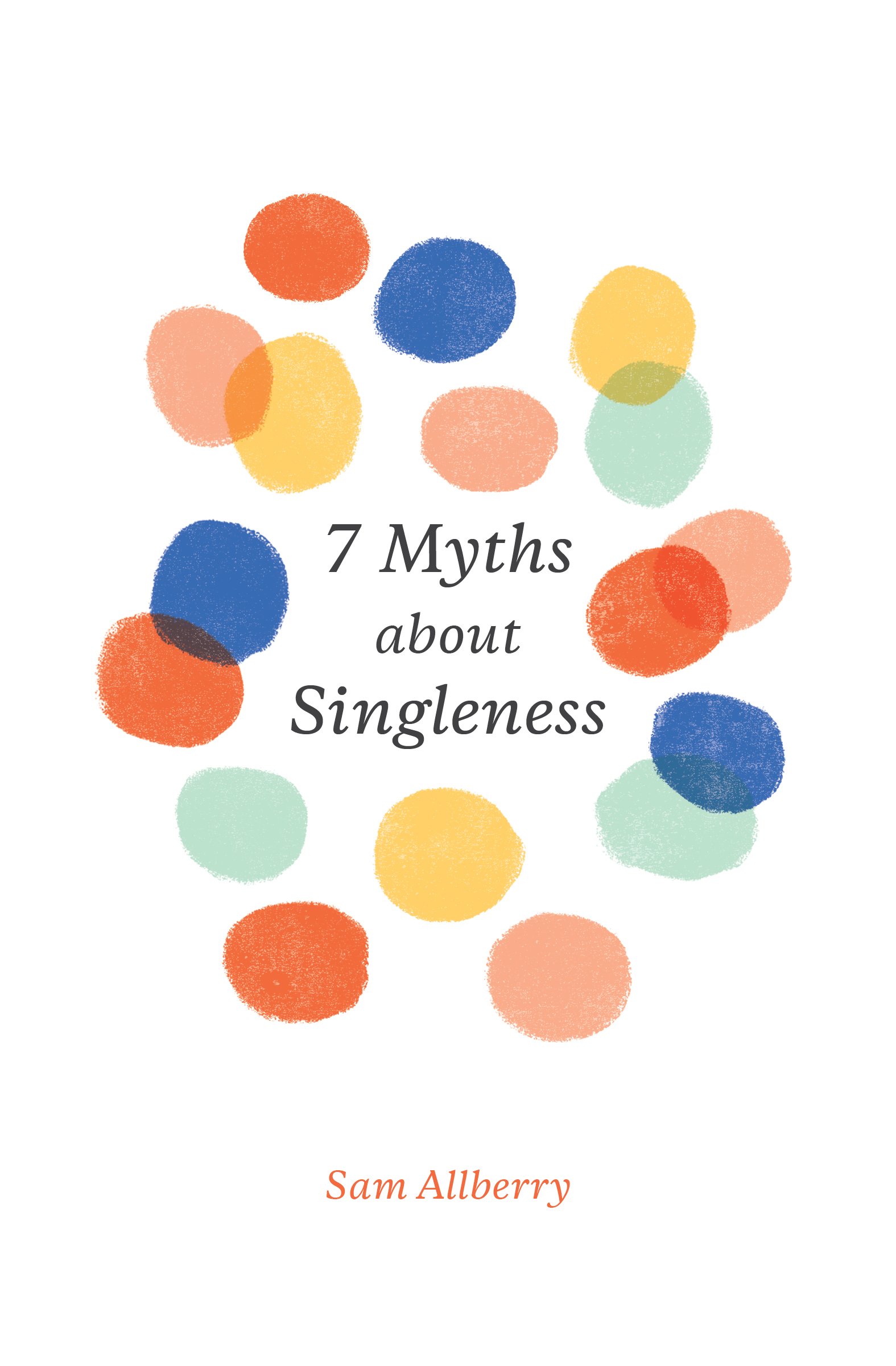 Sam Allberry's book 7 Myths about Singleness is a great gift to all, single or married. Throughout this volume, Allberry challenges the wrong assumptions the church tends to believe about singleness, and he clearly presents the message found in the Bible about singleness — that like marriage, singleness too, is both a good gift but one that includes difficulties. Sam is honest about both those difficulties and the blessings of singleness, and he vulnerably shares some of the fears that can come with singleness. Most critically, Sam points to Jesus as the only one in whom we will find contentment, whether single or married. The church today needs this book. I highly recommend it to all.
August 2019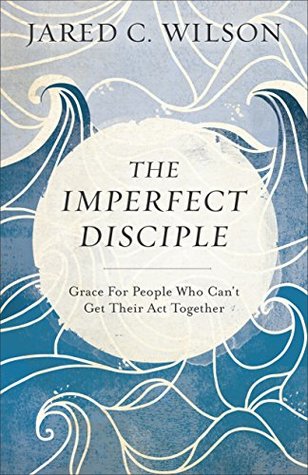 In his book The Imperfect Disciple: Grace for People Who Can't Get Their Act Together, Jared C. Wilson emphatically points readers to Jesus and the gospel. His book is not a "self-help" book but one full of grace for those who are weary of trying hard to be a better Christian but continually failing. Wilson shows us that discipleship is not a list of things to do but a way of walking in friendship with Jesus in light of what he has already accomplished. This book will encourage you deeply as it confronts you with the good news of God's grace!
July 2019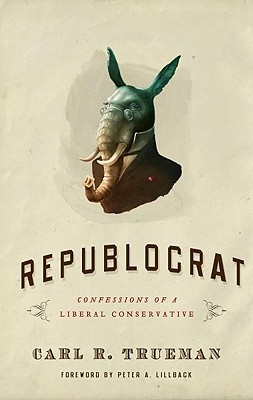 In his book, Republocrat: Confessions of a Liberal Conservative, Carl E. Trueman, a transplanted Brit now living and working in the United States, provides a much needed analysis of today's political landscape and calls the church to think more deeply about how to live as Christians in this context. He argues that many issues are far more complex than the "sound-bites" and "knee-jerk" reactions we encounter on the news and in the surrounding culture. Trueman certainly does not provide us with all the answers but he does extend some helpful insight and wise counsel for us as disciples of Jesus seeking to engage in the political life of our world with both wisdom and thoughtfulness and for the sake of the common good.
July 2019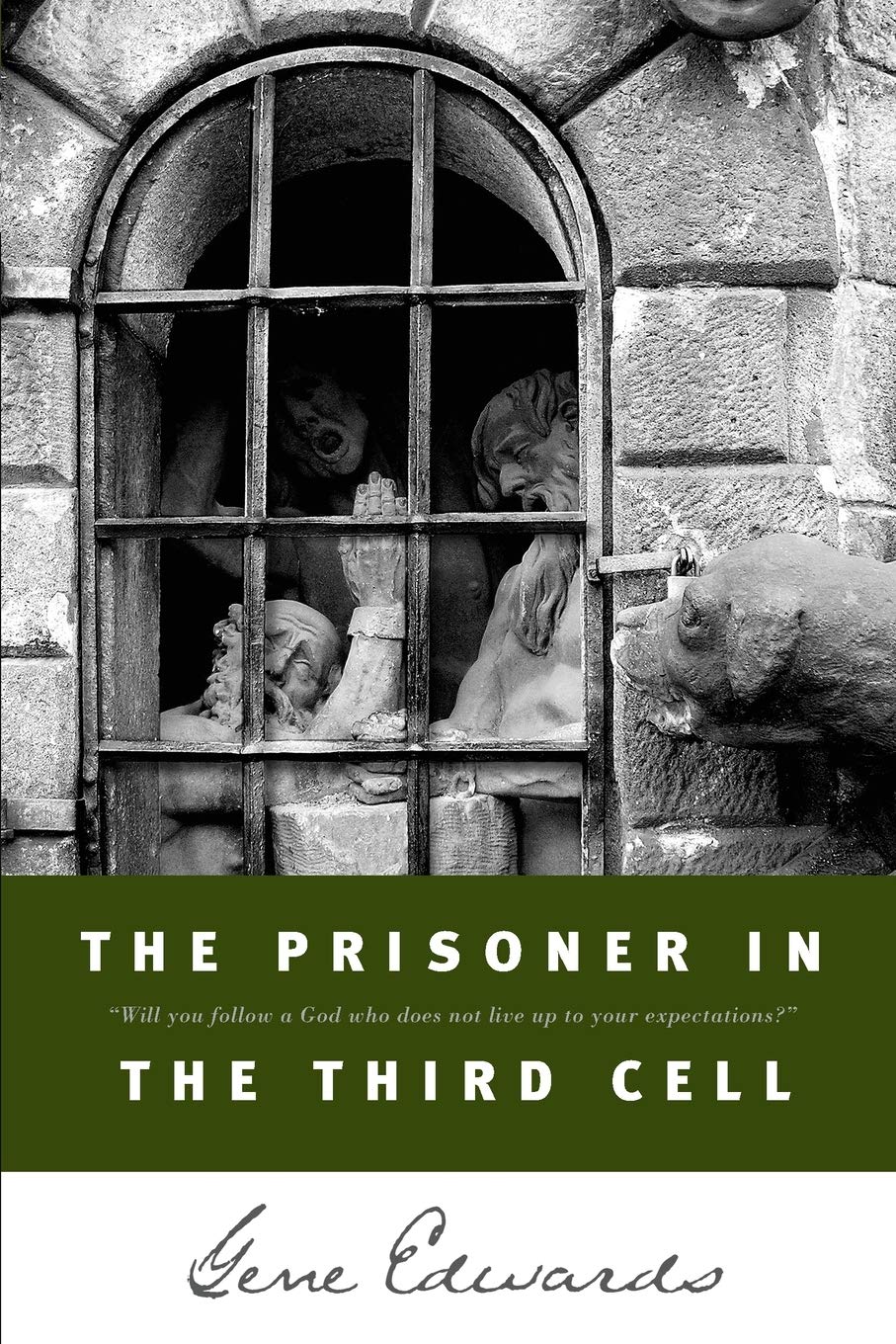 Gene Edwards' book The Prisoner in the Third Cell is another powerful, moving offering from the hand of Edwards. Masterfully Edwards recounts as an unforgettable drama, the story of John the Baptist as he awaits his execution in a dungeon, wrestling to understand "a Lord who isn't the Messiah he expected." As stated on the back cover of this short volume, "If you are a suffering Christian or know of one, this book will bring enormous comfort — and insight into the ways of God." I highly recommend this book to everyone.
June 2019
Phil Vischer, the creator of Veggie Takes shares his story in his book, Me, Myself, & Bob: A True Story About Dreams, God and Talking Vegetables. It is a moving book in which he shares about his early years and how he developed his passion and gifts for animation. He tells of how the Veggie Tales phenomenon began, of the intense struggle to impact people for Jesus through media, and of how his dreams came crashing down. But Phil's story does not end there. He goes on to share about the profound things God taught him and accomplished in him through the collapse of all that he had built, and he points us toward true success.